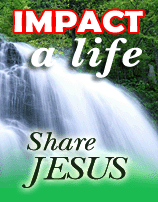 To help impact one soul at a time, prayerfully consider a financial donation to AJN. Your gifts and offerings are greatly appreciated.  We pray the Lord will continue to bless you as you bless others.
You can also give offline by mailing your donation to:
Ask Jesus Now
P.O. Box 9201
The Woodlands, TX    77387
Don't Forget to GIVE to the local church.